Because It's Fun!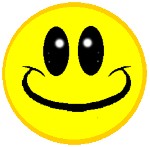 My mom recently sent me a
book
called "I Like Being Catholic: Treasured Traditions, Rituals and Stories." She sent it before my "
slump
", and since then I have found some inspiration as I flip through the pages.
Today, Father Andrew Greeley reminded me that it's actually fun to be Catholic. In his chapter of the book, he points to the joy, happiness, festivity, celebration, affirmation, imagination, charm and community that comes with the territory of Catholicism. He makes a pretty good case:
It is fun to belong to something, it is fun to believe that God is close to us, loving us like a spouse, a parent, a friend. That's why Catholics stick to their church, come what may. That's why the confusion and the chaos in the church in the years since the end of the Second Vatican Council has not driven Catholics out of the church despite all the attempts of us priests and bishops to drive them out! Despite the creeps and party-poopers, the puritans and the spoil-sports, the kill-joys and parade ruiners, Catholicism is too much fun to leave.

It always has been.

It is not likely to change.

Deo gratias!
Amen to that.
What do you find fun about Catholicism?