Benvenuto!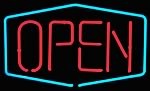 I'm back!
With vacation behind me, my first order of business is to catch up with what's new in the blogosphere.
Let's see...what did I miss last week?
Oh, yes. There's a new nominee to the Supreme Court. And, he just happens to be Catholic. (Yippee! Fresh blogging material!) Lee Strong reflects on the news From The Back Pew with his
Supreme Court Limerick
. Very fun. Chris at Infinite Wisdom found that the candidate
bears a striking resemblence
to "Otto" from the movie "Airplane". (And, he does!)
At Lesser of Two Weevils, Talmida has a delightful fresh take on
a very human way to view Adam
. She's also making me realize how much crap I have on my bedside table!
Back at the Back Pew, Lee celebrated his
first daughter's marriage
, (Congrats to the father of the bride!) and reminds me that after I clean off my nightstand, I
really
need to clean out my wallet.
Discerning Susan is
fascinated with our fascination
of her discernment journey, which
is
fascinating!
Todd at
Catholic Sensibility
actually blogged during his vacation (I'm impressed!) at home in the sizzling summer heat.
I see there's a new blog or two on the block. The
Catholic Report
is a compendium of all news Catholic. And,
Joy and Hope
, a monthly weblog that's "coming soon" lists Catholicism, Holiness and Spirituality's Steve Bogner as a contributor. I look forward to getting to know both.
Meanwhile, at CH&S, Steve is
seeing the good in the world
. That's definitely a good thing.
Great to be back in the neighborhood. Time for me to flip on the heat lamps, fire up the steam tables, and get back to the business of serving up cafeteria food for thought daily.
Order up!